Hi again, it's been a while. How are the kids? They don't exist? Ok that's fair.
Today I want to talk to you about Boss Battles. In a previous post I mentioned we were getting rid of them because they didn't work out. But apparently a lot of you loved them??? So we're not throwing them out, omg. 
We've done a lot of work with them and I think they're spicy as well.
So, let's talk about the changes.
Shields: 
No longer act like shields from Sword and Shield. Instead, they act more like extra HP bars. If you're privy to the KH series, it's almost identical to that. Similar to the monsters in FE: TH as well.

When the HP bar is reduced to 0, it will refill itself and a remaining "shield" will break. 
But we're not stopping there! We're reworking how bosses work in general! @Azeria went above and beyond with this and added special "effects"  when a certain thing happens. Yeah, that "certain" thing is when shields break. 
Now, when a shield breaks, different things will happen. Here's an extremely (funny) and exaggerated visual example of what I mean.
When a shield breaks, Bosses can:
Change the field.
Change the weather.
Gain special move/abilities [Safeguard,Magic Bounce]
Have moveset changes.
Gain stat boosts/decreases.
Call for help in certain instances.
Much more !
In addition to that, 1 hit KO moves are back, but with some caveats.
They will only take down 1 bar of HP
Cannot be used more than once. (If you use Fissure once and its successful, all other moves will also be locked.)
Oh and of course, stats of Boss Pokemon will be adjusted with the new mechanics/effects in mind! 
What I've described is pretty much just the tip of the iceberg, though. We have a lot of cool ideas for bosses and we hope to make each one unique in its own way. The best way to describe boss mons is that they're more like a puzzle now instead of a brute force wall of frustration. You'll be able to deal damage and not take as much, but you'll need to know how to maneuver around the active changes happening during the fight. Naturally, if things are out of line, we'll adjust as we go.
Speaking of Entei, though... I can't remember if I mentioned this on Reborn or not, but I am not planning on doing a huge post game like Reborn's. Rejuvenation is already huge, and I just don't have the energy to make a lengthy quest for each and every legend possible. There are just too many, and with Gen 9 on the horizon, there are just going to be MORE and MORE. So here's the deal. 
I previewed this on Twitter: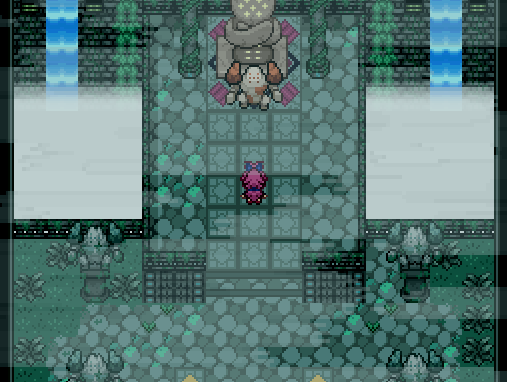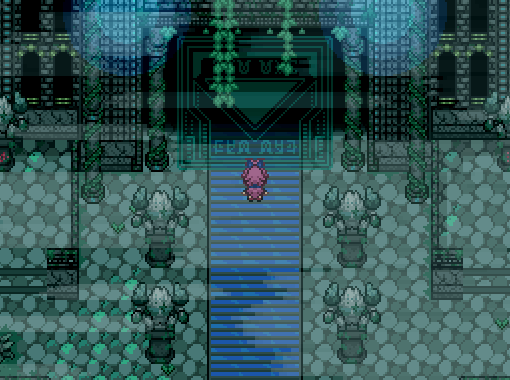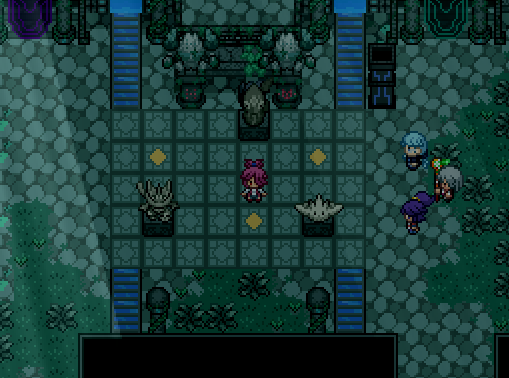 Notice the Regirock on the overworld.
That Regirock is catchable. The Entei in the picture is catchable.
Now lemme stop you there. I know what you're gonna say.
Jan.
You said legendaries wouldn't be gotten before Post Game. You're right, I did say that. 
But also I changed my mind. We'll be introducing lower tier legendaries post v13 story (As in, they won't appear to you in game until a certain point after v13.) Some of them will have quests! Some of them won't. Some you'll find just in hidden areas. More info on this one later.
IIIIn other news, @Zumi has been back at it at the music game and created a new track for Team Xen areas! (Primarily their various bases around the region)  Please take a listen!
Additionally, we have a new track from Glitch! This song was actually not requested, but was a gift! And tbh that makes me feel emotional so im sharing it here. No I will not elaborate the title. Just enjoy the tunes~
BUUUUUUUUUUUUUUUUUUUUUUUUUT that's not all! I have one more surprise for you! A new Aevian form, and one of my personal favorites from this batch. Please note that this will be the final aevian form we'll be publicly showcasing as we want some of them to be a surprise when you actually play the game. 
Mirror Mirror on the wall, which heart shows the darkest destiny of them all?
Look into the mirror and ask for thy fate, lest your regrets build up and it's too late.
That's all for now though! Something new im doing here, but the next post will be on November 9th!
Yes I'm declaring a post date. I just think this post will be a little special. no it's not the release of v13.5
Have a nice rest of your week :).