Hey, hi, hello! It's a post from me this time! Yes, yes, the fanfare is wonderful. Just beautiful. Love it.
Anyway, let's get on with the post!

So, first thing's first. What's up with V13.5? I've said it's been almost done for a while, and yes that's always been true. However, recently I've made a ton of progress, particularly on the Renegade Route. It's shaping up to be my favorite part of the game so far. It's fast-paced, fun, and has a lot of good moments, I feel. The dev team has been testing it in rounds as well and it's been REALLY well received and I'm so happy about that.

Recency bias and all, though, yeah?

In terms of what is done, let's take a looksie.

Paragon Route: 80%
Renegade Route 70%
Terajuma Arc - 95%
GDC Arc - 80%
Early Game Changes - 99%

I'm hoping to begin testing in another month or two. 
That's not all, but we have something cool to show! The character select screen got an overhaul, and two characters have gotten a wardrobe update!

 


While Aevis and Aevia got wardrobe updates, every single character got a character art upgrade as well!
 

Official artwork updates:

Most of my work has been with the Renegade Route, and while I'd love to show things from that, literally every frame of it is a spoiler in some capacity. So... Yeah. I don't have really anything to show in that regard. 

We're way past the schedule I wanted, but tl:dr, a close family member of mine was diagnosed with cancer and it's been really hard to do things like normal. I know things are taking long, but please be patient! I don't intend this post to be sad or anything, but it is the reality of my situation.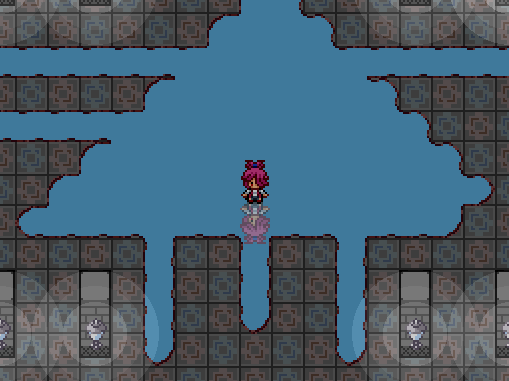 It will be out this year :).
89